FOCUS ON ACADEMICS
Focus Schools are state-funded charter schools that help teens and young adults, ages Freshman – 22, earn their high school diploma while preparing for the workforce or their aspirations of higher education.
All three schools are staffed with certified and highly qualified teachers that use atypical classroom settings to meet the learning style of each student. Students are able to engage in teacher-led instruction, online course work or complete hard-copy packets of standards based curriculum. Students have the freedom to guide their own progress, under the watchful eye of certified teachers. As DOPR (Drop out Prevention and Recovery) schools, this freedom offers those who have had negative experiences with the stand-and-deliver modality of traditional schools, a new experience of engaging in learning that meets their individual needs.
Focus is FREE and our unique structure offers our students a choice in courses, accommodates self-paced studies, allows for students to earn a living while attending school and prepares them for further education.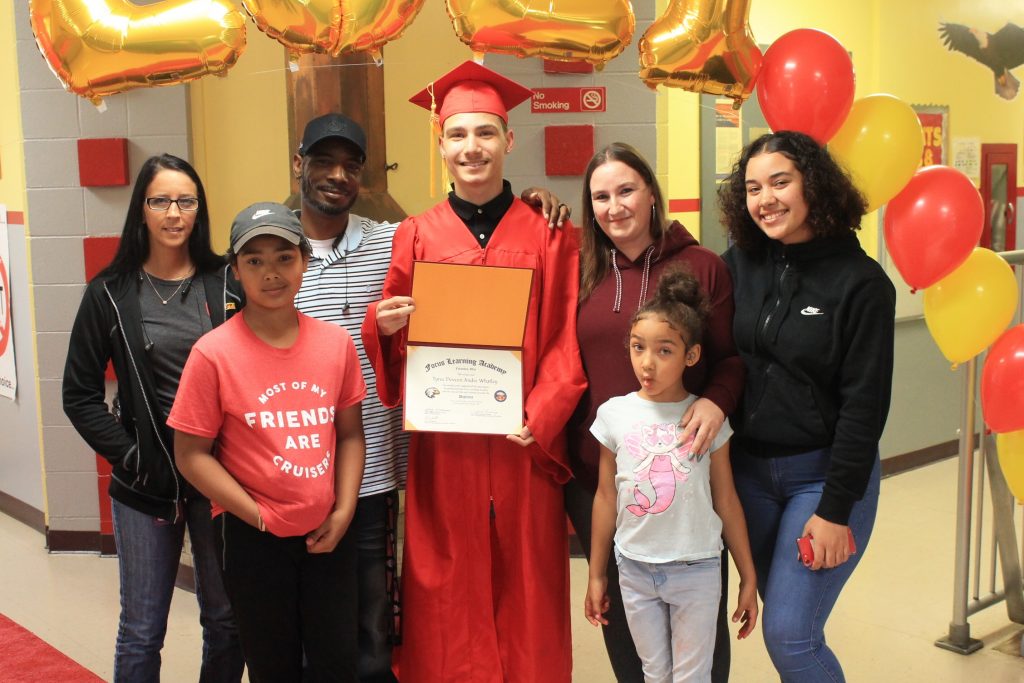 FAQ
Academics?
At Focus we use Pearson and McGraw-Hill textbooks along with the textbooks on-line resources.
How is the curriculum taught at Focus?
Every student will have access to a computer each day to study the courses assigned. We use a variety of teaching strategies including one on one instruction, small group instruction, teacher facilitated, computer based instruction and independent learning. All courses meet Ohio's New Learning Standards.
Will credits from my former school(s) transfer to Focus?
Yes. All passing credits previously earned in an accredited secondary school are transferable to Focus. The results of the State Graduation Test will also be accepted.