FOCUS ON ACADEMICS
Focus Schools are state-funded charter schools that help teens and young adults, ages Freshman – 22, earn their high school diploma while preparing for the workforce or their aspirations of higher education.
Focus has three schools conveniently located in Columbus that combine high school academics, vocational curriculum and college preparation. Each of our Focus schools are staffed with highly qualified teachers that use Pearson and McGraw-Hill textbooks and on-line resources as a primary teaching tool that is complimented by core content small group lessons. This combination allows for one-on-one interaction with students, both in the classroom and a computer lab setting.
Focus is FREE and our unique structure offers our students a choice in courses, accommodates self-paced studies, allows for students to earn a living while attending school and prepares them for further education.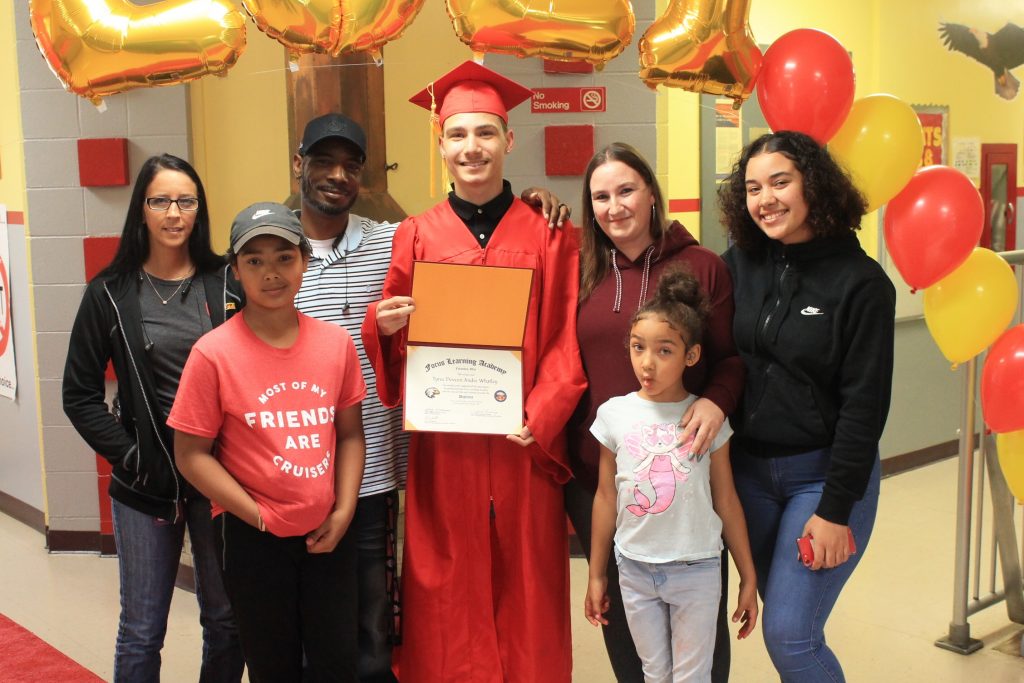 FAQ
Academics?
At Focus we use Pearson and McGraw-Hill textbooks along with the textbooks on-line resources.
How is the curriculum taught at Focus?
Every student will have access to a computer each day to study the courses assigned. We use a variety of teaching strategies including one on one instruction, small group instruction, teacher facilitated, computer based instruction and independent learning. All courses meet Ohio's New Learning Standards.
Will credits from my former school(s) transfer to Focus?
Yes. All passing credits previously earned in an accredited secondary school are transferable to Focus. The results of the State Graduation Test will also be accepted.