SCHOOL DIRECTORS
Success begins with the right leadership. Focus Schools have earned a reputation for achieving success with our students in Central Ohio for over 10-years.

Under the leadership of highly-qualified and passionate School Directors, our teachers can engage our students in a meaningful way to provide the stepping stones for new found success.

Mr. Joeseph Paulauskas (Focus East), Mrs. Tiffany Kocher (Focus North), and Mr. Kerry Hill (Focus West) provide each of our schools the experience, guidance, and dedication needed to help our students choose success by earning their high school diplomas.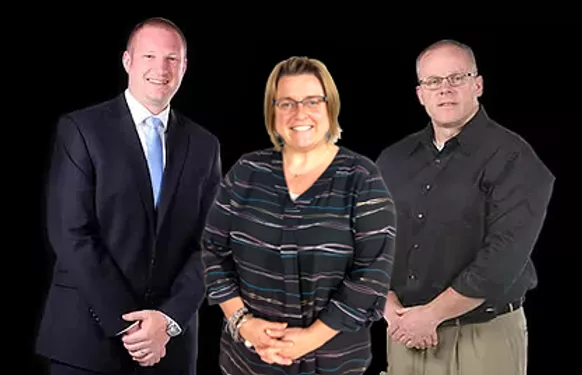 FOCUS ADMINISTRATIVE TEAM
KATHY WILLIAMS – EXECUTIVE DIRECTOR

Students at Focus have no greater advocate than our own Kathy Williams. With a solid background in education, Kathy oversees all day-to-day functions of our schools – from compliance, to progress monitoring, to long-term vision – Kathy provides the 'Focus' for our success.
ABBY CORDLE – EXECUTIVE ASSISTANT
Abby serves as the right-hand man to our Executive Director – communicating policy, procedures, and detail among all school staff and team members. If the devil is in the details – he'll never be able to hide from Abby.
NATALIE BRIGGS – DIRECTOR OF ACADEMIC DEVELOPMENT
Natalie oversees Curriculum, Ohio Improvement Process, and NWEA testing for all 3 schools. She provides professional development to the teaching staff so that our students learn the necessary content in a individualized and engaging way. She also oversees the Resident Educator program that helps mentor teachers in years 1-4, so that then they can obtain a 5-year Professional License. 
CORDIA BISHOP – CTE DIRECTOR
"Ms. Mac" as she is so affectionately referred to within the walls of Focus, works with a team of Career and Technical educators in each of our schools to help our students build solid job and career skills. She also works tirelessly to foster relationships with a variety of Central Ohio Employers and Businesses.
DAWNMARIE MILLER – INTERVENTION INTAKE SPECIALIST

DawnMarie is an intervention intake specialist for all three Focus schools. Look for more information regarding her daily routine coming soon!
CARLA GILROY – INTERVENTION DIRECTOR
Carla works with staff, students and families to develop appropriate Individual Education Programs for our students with unique learning abilities and styles. She oversees our Intervention Department in compliance and Instructional Programming. Carla also works with area agencies to support our students in obtaining independence and meaningful employment.
ALYSSA HARMON – INTERVENTION ASST DIRECTOR
Alyssa works with the Intervention Department to collect and report data to the state and our sponsor. She also works with students and families to ensure that intervention students' needs are being met in the classroom. Alyssa works to support intervention specialists and assistants with curriculum, teaching strategies, and behavioral/emotional interventions. 
CHUCK FRANCIS – MEDIA ARTS DIRECTOR
Chuck works with students, teachers, directors, and staff to develop programs to enhance our students creative expression. Graphic Design, Video/Audio Production, Creative Writing, Photography… Chuck works closely with our CTE/IT departments to help our students learn new skills.